Danny "Guitar" Rogers Great Blues Artist Chicago, Illinois 10-9-15

. . ..

. . .

. . .

. . ..Hear Danny "Guitar" Rogers at Reverb Nation
"Dan has a gutsy raw guitar style with a classic blues/rock tone and plays from the heart. Not a lot of fancy runs but you can feel his passion and power coming through his hands from his soul. He has been influenced from great blues and rock players."
-Bill Lordan (formerly Robin Trower & Sly The Family Stone drummer)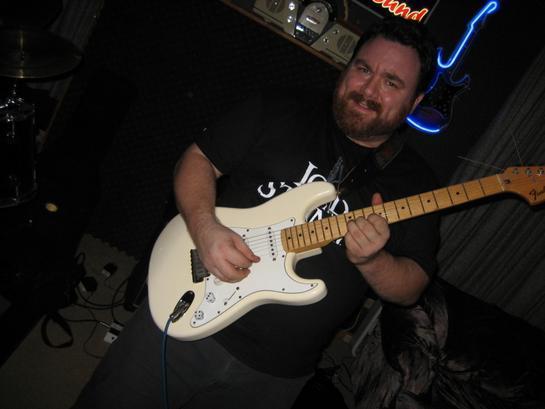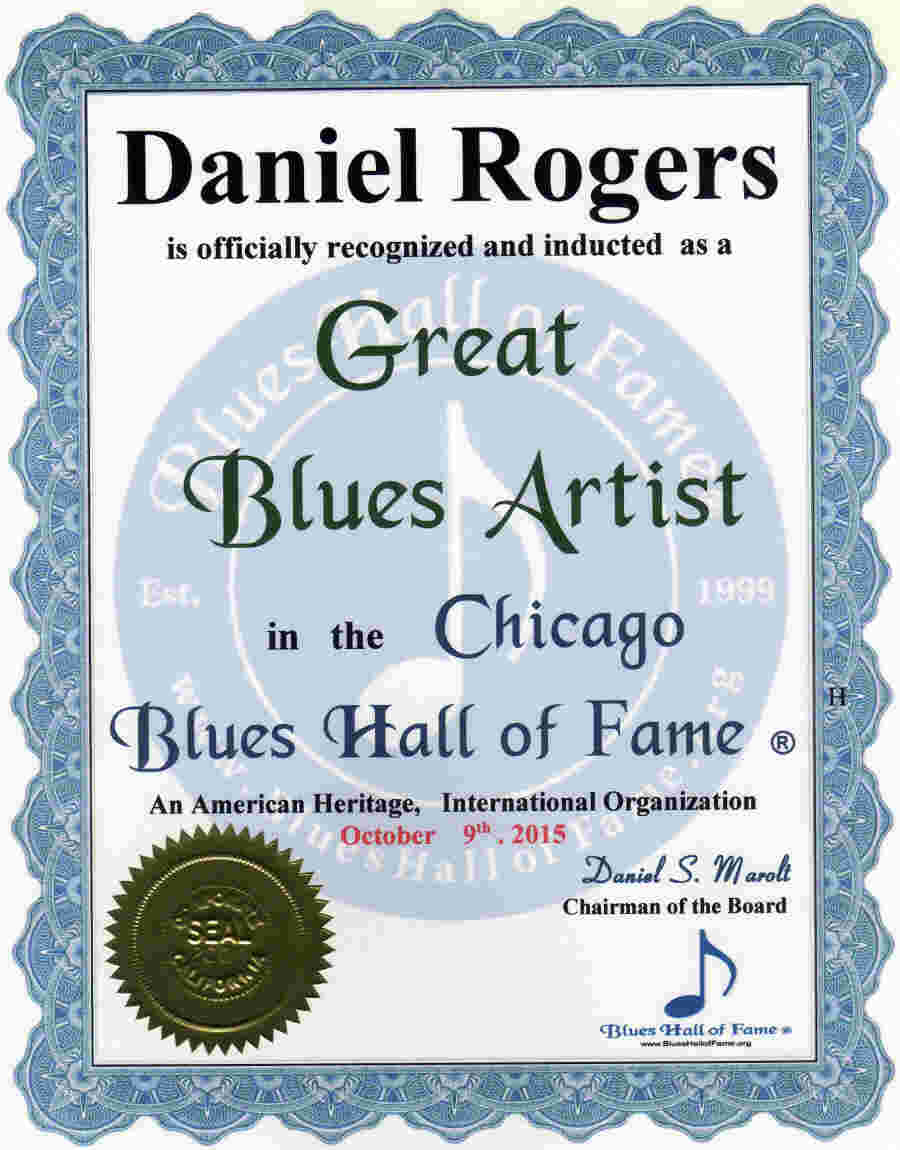 Danny "Guitar" Rogers has performed Live over the years from 1982-Present with Many World Class Blues Legends & Alligator Records & Delmark Recording Artists, Rock Musicians, & Rock-n-Roll Bands, at many Lounges, Blues Clubs & Venues including Rosas Chicago IL, Buddy Guys Legends Chicago IL, Blue Chicago, Chicago IL, & BLUES on Halsted, Chicago IL.
W. C. Handy Award Winner Willie Kent & The Gents (W.C. Handy Awards: Best Blues Instrumentalist, Bass ten times: 1995, 1997, 1998, 1999, 2000, 2001, 2002, 2003, 2004, and 2005), Bonnie Lee (Vocals), Willie Davis (Guitar), James Wheeler (Guitar, Vocals), Billy Branch (Harmonica, Vocals)(2005 - 26th W.C. Handy Blues Awards, Willie Dixon's Chicago Blues All-Stars, & The Sons Of The Blues, Big Time Sarah (Vocals), Mud Morganfield (Vocals-Son of The Legendary Muddy Waters), & The Dirty Aces, Jody Noa (Harmonica, Vocals) & The Sho Nuff Blues Band, Mike Gibb (Guitar, Vocals) & The Homewreckers, Deb Seitz (Vocals), Delores Scott (Vocals), Jim Manns (Vocals) Blues Band, Twist (Guitar, Vocals) & The Groove Machine, Ed Michener-Chicago Rock Guitarist, Jim Karones (Guitar) of Generation Hex,Tony Mangiullo (Drums) of Rosas Lounge, Ariyo (Piano, Vocals) Al Spears (guitar), Vance Kelly (guitar,vocals) & The Backstreet Band,Toronzo Cannon (Guitar, Vocals) & The Cannonball Express, Mose Rutues (Drums, Vocals), Blind John Devlin (Vocals), John Kokaska (Drums), Frank Kace (Drums), Pistol Pete (Vocals), Marty Big Dog Mercer (Guitar), Jonas Ross Jr (Drums), Big Al Brown (Bass), Marty Sammon (Keyboards, Vocal) of the Buddy Guy Band, Nellie "The Tiger" Travis (Vocals), Ms May-K (Vocals), Dino Abbott (Drums), Nick Charles (Bass, Vocals), Jake "The Snake" Dawson (Guitar), Kenny Barker (Keyboards), Cleotha "Baldhead Pete" Williams, (Drums),& Many Many Many More..To Be Continued...